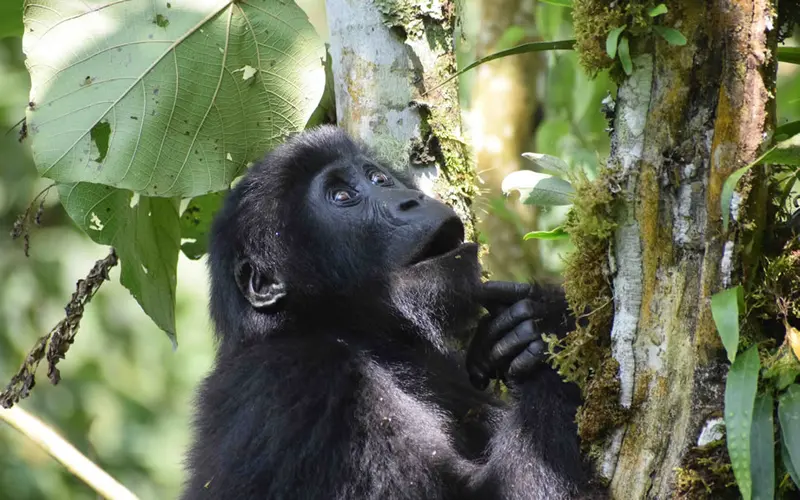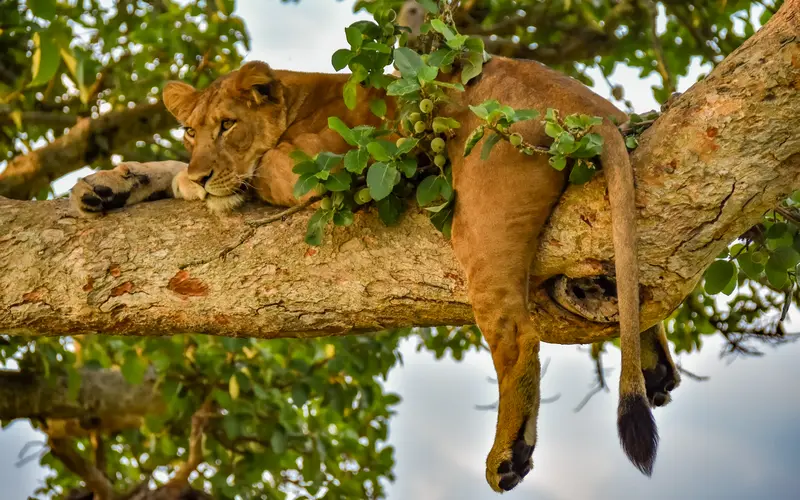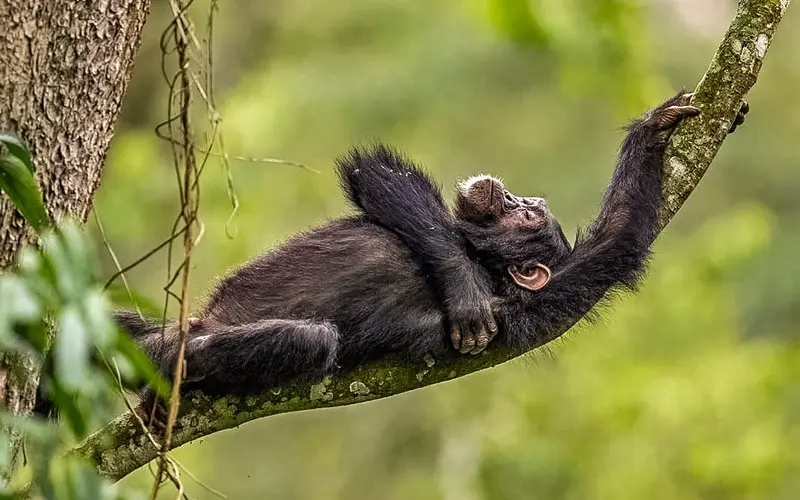 Range Land Safaris, Our Uganda Safaris, and Rwanda tours include game drives, walking safaris, mountain trekking, and community visits.
The majorly offer a broad range of wildlife to view, and with all our tours which include; Chimpanzee tracking, Gorilla trekking, Community tours, Birding Safaris, Rafting & Kayaking on River Nile, Hiking, and nature walks, we also make a contribution to local community projects we are supporting in and around the National parks visited.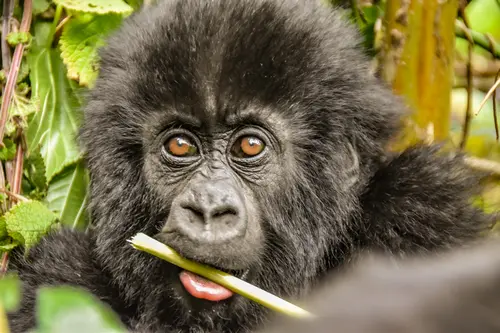 For this 4-day Gorilla Trekking In Bwindi Forest, Head up the hills of Bwindi National Park in search of these amazing creatures.
As you walk through this thick tropical rainforest, be at one with nature as you listen to the sound of nature and take in the fresh cool air. And as you climb and go deeper into this paradise, Alas! There they are! The amazing gentle creatures – the Mountain gorillas!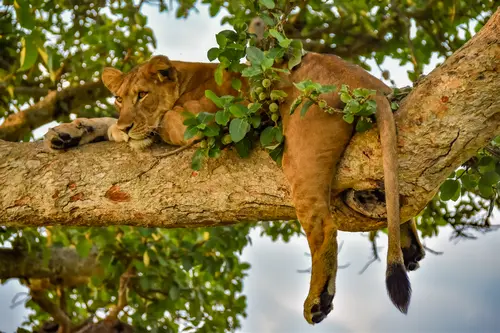 This adventure takes you on a journey through the primate forests of Uganda in search of primates majorly the Gorillas and lots of bird species and nature, this is combined with the thrilling Lion experience in the Queen Elizabeth National Park where you will experience the climbing lions in the Ishasha sector and more of the lion and predator experience on the northern sector crowned by a boat cruise on the Kazinga channel for a thrilling wildlife experience.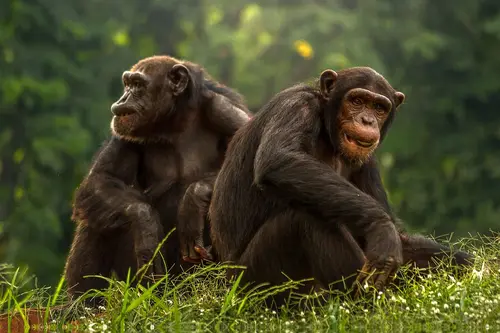 7 Days Uganda Primates Tour combines the highlights of Kibale forest the primate capital home to the chimpanzees and other 12 primate species, Queen Elizabeth National Park the climbing lions' Eden, and Bwindi forest for Gorillas trekking.
7 Days Uganda Primates Tour is an ideal safari for those who do not have too much time for traveling and gives you an epic experience of the primates in Uganda tracking the Gorilla and Chimpanzees with a night break in Queen Elizabeth Ishasha sector of the climbing lions.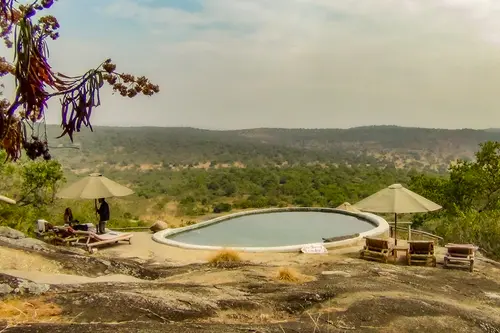 8-day Exceptional Luxury Uganda safari to Bwindi 'the impenetrable forest national park' home to one of the richest ecosystems in Africa. Mountain Gorillas are one of the world's most endangered apes. Almost half of the Mountain Gorillas can be found in Uganda, and populations can also be found in neighboring Rwanda and the Democratic Republic of Congo.
The next destination is Kidepo Valley National Park. Kidepo Valley is possibly the only national park left in the whole continent where you can have the park all to yourself.
Experience some of Uganda's best highlights and view its exceptional wildlife on this 9 day safari adventurer Uganda chimps, gorillas & wildlife.
9 day safari adventurer Uganda chimps, gorillas & wildlife: Start off in the Kibale Forest, as you head into the jungle in the company of chimpanzee researchers, to observe these intelligent, emotional, and acrobatic primates in their natural habitat, before traveling to the famous Queen Elizabeth National Park.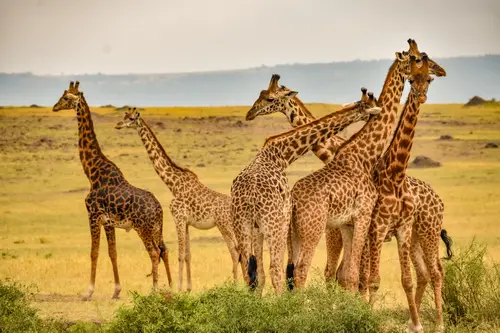 This 12 days Ultimate Uganda Discovery exceptional safari showcases the natural wonders of the Pearl of Africa.
You will encounter the world's most powerful Falls in Murchison Falls National Park. Hike through mahogany forests in Kibale National Park, home to chimpanzees, over 250 butterfly species, and more than 360 bird species.
Witness the rare tree-climbing lions of the Ishasha sector in renowned Queen Elizabeth National Park and experience the intimate encounters with mountain gorillas in their natural habitat; a profound experience you are sure to never forget!
Our tailor made and custom Gorilla Safaris takes you to either the famous Bwindi Impenetrable Forest National Park and Mgahinga Gorilla National Park in Uganda or Volcanoes National Park of Rwanda for mountain Gorilla trekking. Take a lifetime opportunity to meet the world's remaining mountain Gorillas face to face before they get extinct. Your African Safari would not be complete without meeting these critically endangered primates in their natural habitat, only possible in Uganda, Rwanda or Democratic Republic of Congo
About us and what you can expect
Range Land Safaris was started in the year 2007 by three like-minded brothers who had worked in Tourism and hospitality as well as Wildlife Rangers in the different national parks of Uganda having been born in the Rwenzori Mountains and worked in the Queen Elizabeth National Park
Our focus was on the Rwenzori mountains and we first named the company Rwenzori Adventure Safaris majoring in packages to the Rwenzori Mountain and Queen Elizabeth National Park.
Having worked for a while we realized that our clients were interested in extensive trips around the region and thought of rebranding and covering the region thus considered serving our clients with full packages that cover all the Parks and tourist destinations in Uganda and Rwanda changing our name to Range Land Safaris in 2009.
We pride ourselves in the field as we are the field guides for our company and this gives us the opportunity to deliver very exceeding service to our clients considering our past experience in the field and not letting our clients be in the hands of other people.
Our expertise is in the following fields, Bird Guiding, Cultural experience Guiding, General wildlife, and Rwenzori Mountain Trekking. We have versed knowledge about handling students and researchers for their fieldwork.
We deliver the most cost-effective trips to our clients and agents.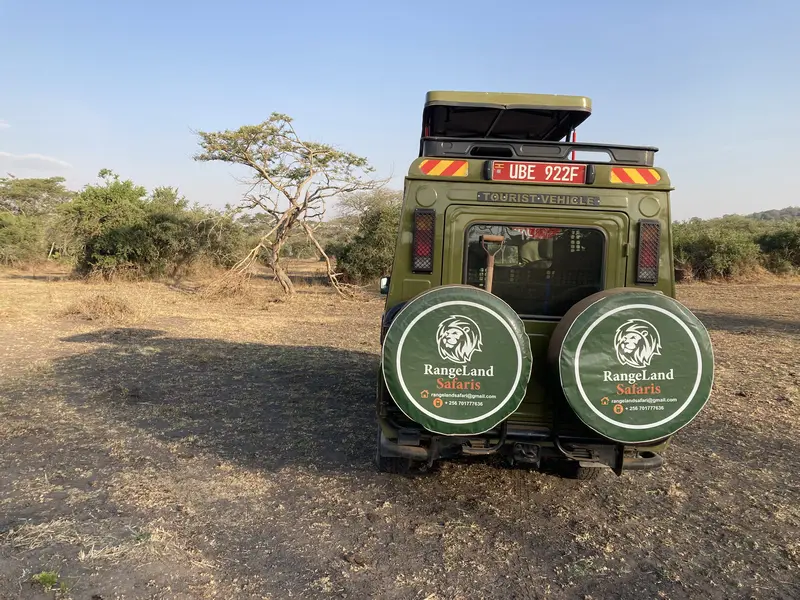 What other people talk about us on TripAdvisor
The flexible payment schedule was convenient. Our drivers/tour guides were friendly and courteous. Enjoyed the drive to and from Murchison National Park.

tonyeA2852UD


23. August 2023

4 Gorillas Lodge is a beautiful facility - The lodge was beautiful and the food was excellent. A staff member, Frank Turahaki, took us for an unscheduled walk from the lodge to see the local birds and... read more monkeys. Frank has a good eye and is very knowledgeable about the birds and the flora and fauna. All of the staff were friendly and provided service beyond our expectations!

H7790FZbarbaraj


30. July 2023

Excellent!!!!! - I was visiting with my daughter and her family in Kampala. She made arrangements for her two teenage daughters, and the two of us to do a gorilla trek... read more in Bwindi National Forest. We stayed at 4 Gorilla Lodge. It was a lovely experience. Beautiful views, very comfortable accommodations, a very helpful and personable staff, including a wonderful chef. Lots of warm touches; hot water bottles ready with bed turn down, a welcoming message on each bed made of flowers and stems, refreshing juices awaiting our return with hot towels and help to remove our muddy boots and wash them, popcorn always ready, as was hot beverages. The staff was stupendous!
We all had a wonderful, positive experience.
We highly recommend the 4 Gorilla Lodge.

maureendX3365VQ


26. April 2023
Do you have a request? Feel free to contact us.