Uganda is a diverse and beautiful country filled with so many amazing experiences. It is also one of the only countries in the world to see endangered mountain gorillas. Ever since we learned about these incredible primates we wanted to see them but never imagined we'd have the opportunity!
Trekking through Bwindi Impenetrable Forest and getting to see mountain gorillas was one of the most incredible wildlife experiences we have ever had! (Read our full gorilla trekking experience here). It was an indescribable feeling being a few feet away from these amazing primates. My favorite was seeing a young juvenile gorilla. He was so playful and loved showing off. He climbed trees, did somersaults, and even beat his chest to show off how strong he was. At one point he walked right past my feet! The most impressive and intimidating gorilla we saw was a male silverback. They can weigh up to 400 lbs and have a wing span of up to 8 feet! Fortunately, the silverback we saw cared much more about eating leaves than he did about us! In total, we saw 7 gorillas eating, walking, and playing in their natural habitat. It was an indescribable, once-in-a-lifetime experience!
Who We Toured With
Flying across the world to another continent to find a nearly extinct animal seemed like a pretty daunting task when we first started researching gorilla trekking. The more we researched, the more conflicting information we found. But then we found Range Land Safaris. They are a local Ugandan travel company that specializes in gorilla treks and other experiences all across the country. As a local company, Range Land Safaris has a passion for the local communities and conservation. They also have partnerships and personal experience with dozens of lodges and businesses around Uganda and Rwanda.

One of the things that makes gorilla trekking such an amazing and unique experience is that there are only 1,300 mountain gorillas in the world. The only three countries that they live in are the mountains of D.R.C., Rwanda, and Uganda. Unfortunately, the area of D.R.C. where the gorillas live is currently not the safest or most stable area for visitors to travel. Rwanda has many great tour options but is often a much more expensive experience than Uganda – especially because the gorilla trekking permits there cost more than double the price of Uganda's. Uganda is home to the largest population of mountain gorillas, has less expensive permits, and a wide range of housing options. After researching, we knew that Uganda was the perfect country for us to see these amazing animals.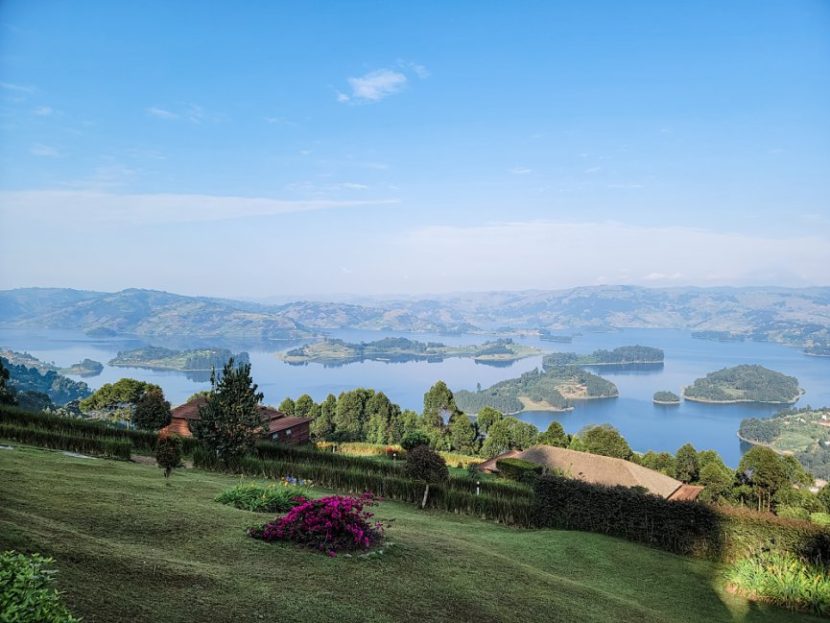 Another reason why Range Land Safaris is the best tour company in Uganda is because they work with their clients to create the perfect, customized tour. In addition to gorilla trekking, Range Land Safaris also specializes in chimpanzee tracking, wildlife safaris, birding safaris, rafting and kayaking on the Nile River, local community experiences, and a host of other Ugandan adventures. They also help arrange tours into Rwanda. The company does an excellent job of customizing your trip based on your interests. We told their team the amount of time that we had in Uganda along with the things we wanted to experience, and they planned the rest. They do a great job of working with any budget to match their customers' preferences.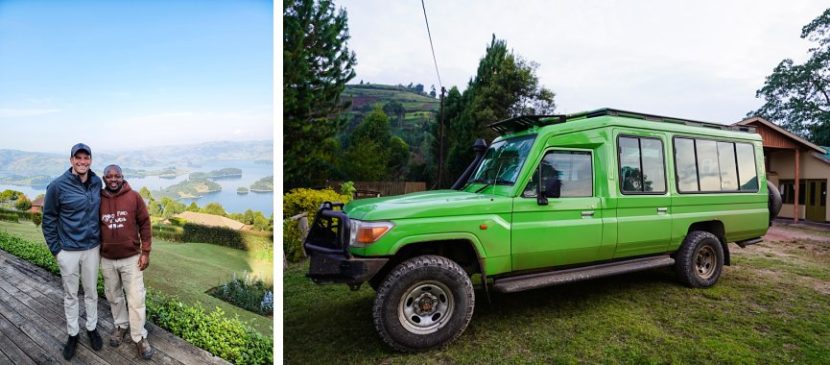 Our guide Ronald is one of Range Land Safaris' owners and co-founders. He was an incredible guide who made sure every detail was taken care of during our time in Uganda. Ronald started the company with his brother and his cousin in 2007 with a desire to share their beautiful home country with people from around the world. Ronald has always had a passion for conservation and wildlife. Before starting Range Land Safaris, he worked as a ranger in Uganda's Queen Elizabeth National Park. Ronald truly is an expert on Ugandan wildlife. From birds to lions, it seemed like there wasn't a question he couldn't answer about the native animals.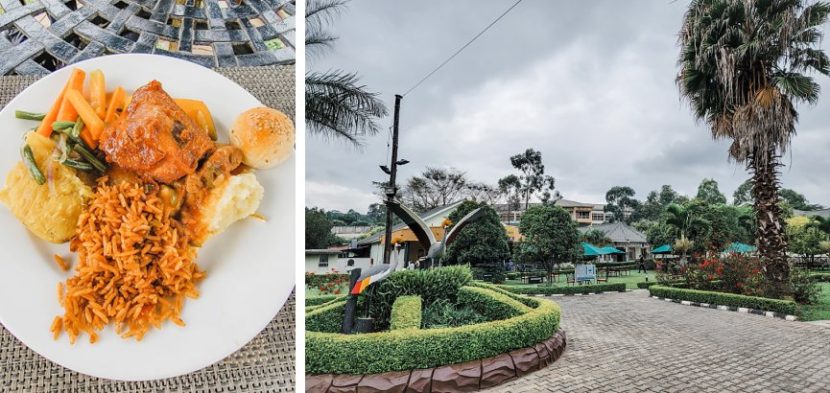 In addition to being a wildlife expert, it was also so helpful to know that we had a local guide in Uganda in case anything went wrong. Unfortunately, we found out just how invaluable this was before we ever even landed in the country. A few days before, our flights were canceled and the only new flight we could book was at 2:00 a.m. Even at this early hour, Ronald was waiting for us at the airport to greet us and take us to our hotel. I am not sure what we would have done without his help!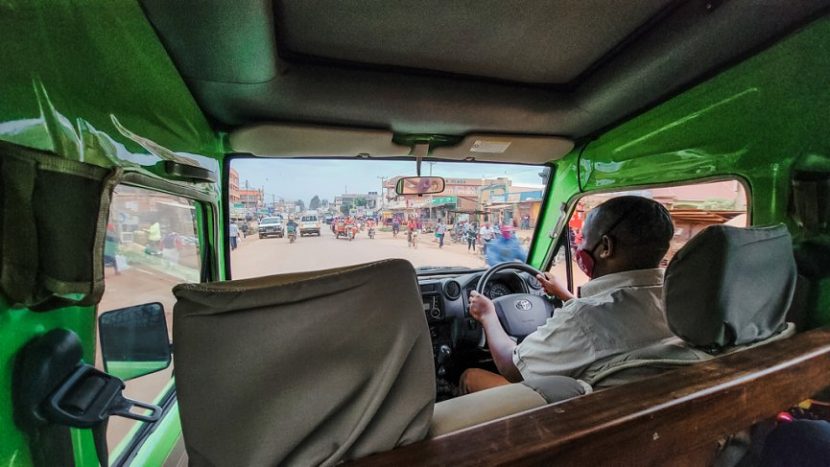 For transportation, Range Land Safaris drives extended Land Cruisers, the perfect safari vehicle. If you go on any safari in East Africa, chances are you won't see another type of vehicle because the extended Land Cruiser was custom-designed for safaris and transportation around rural East Africa. I usually feel sick after long bus rides, but thanks to the extra legroom and the vehicle's amazing suspension, even after 16 hours of driving I never once felt sick. They even have an electric cooler in the back, so we always had cold water on our drives.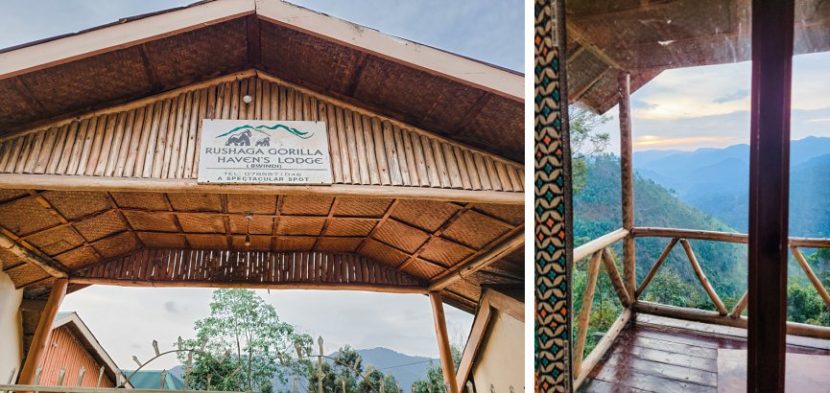 Where we stayed
Another great thing about Range Land Safaris is that they are familiar with accommodations all across the country. Whether you are looking for budget-friendly or ultra-luxury, Range Land Safaris has great recommendations. There have been a number of times during our travels when an AirBnB canceled or a hotel didn't have our reservation, but Ronald personally contacted each of our hotels to make sure that everything was in order. Each one of our hotels was perfect for each occasion. The place we stayed during our gorilla trekking was Rushaga Gorilla Havens Lodge. It was an amazing lodge with a beautiful mountaintop view of Bwindi Impenetrable Forest.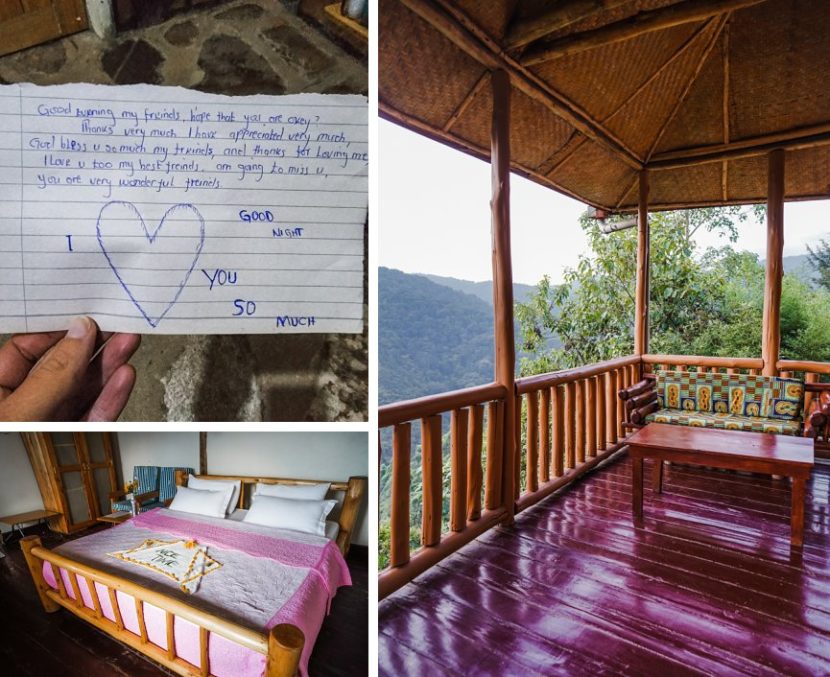 Although we were trekking through the forest to search for gorillas, we definitely were not roughing it when it came to accommodations! At Rushaga Gorilla Havens Lodge, we had our own private cabin with a huge outdoor porch overlooking the mountains. Pictures can't do it justice because of how peaceful and beautiful the entire area was. We loved sitting out on the porch and taking in the beautiful view after trekking to see the gorillas. The meals that the lodge's chef prepared were amazing! The hotel staff was extremely friendly and made sure to take care of every detail. Range Land Safaris does an excellent job of finding the best place to meet your preferences while staying within your desired budget.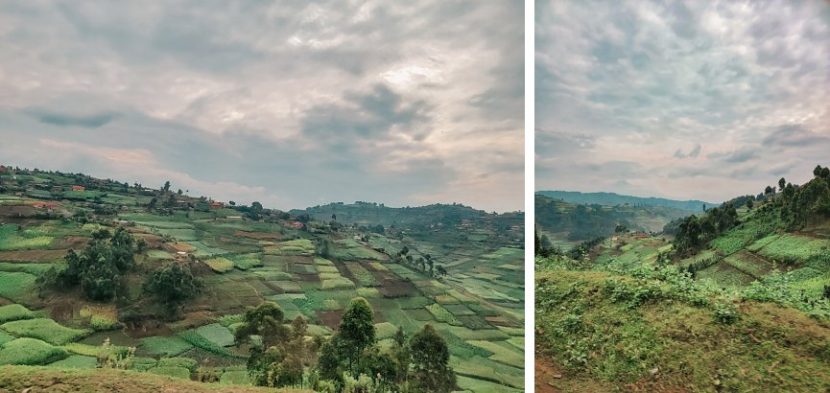 We can't say enough good things about Ronald and Range Land Safaris. They did an amazing job of making sure we had the most memorable experience. We highly suggest for anyone interested to book a gorilla trekking and Uganda travel experience with them. To book a tour visit their website or let them know we sent you!